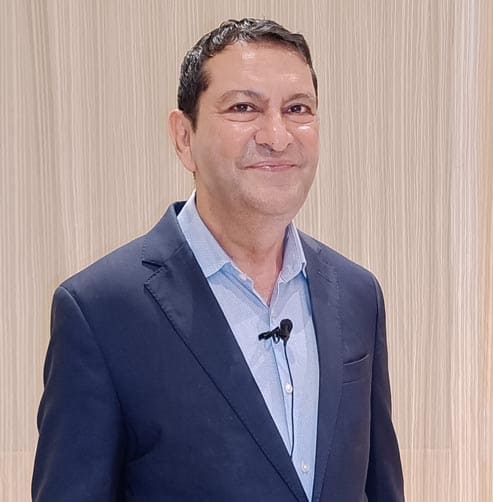 Dr. S. A. Merchant
Interventional Cardiologist
DM(Cardiology), MD (MED), DNB (Cardiology), FSCAI (USA)
Dr. Shahid A. Merchant is an esteemed Consultant Interventional Cardiologist based in Mumbai, India, known for his extensive experience and achievements in the field. Boasting a career spanning over 25 years, Dr. Merchant has garnered expertise in interventional cardiology through rigorous training at renowned centers worldwide. He has been a pioneering figure in perfusion balloon angioplasty and stents, pushing the boundaries of innovation.
Renowned for his expertise, Dr. Merchant actively engages in complex coronary angioplasty, physiology and imaging, cathlab interventions for Cardio diabetic patients, bioresorbable soluble scaffolds, drug-coated balloons, renal denervation therapy, transcatheter aortic valve implantation (TAVI) procedures, and advanced heart failure management.
Having participated in various national and international conferences, Dr. Merchant has presented research papers in esteemed countries such as the USA, France, Italy, Africa, China, and Dubai. His contributions to interventional cardiology extend beyond his clinical practice, as he conducts live angioplasty workshops and delivers lectures in India and across the globe.
Dr. Merchant's commitment to advancing cardiology knowledge is evident through his extensive research and numerous publications. With over 100 international publications and clinical trials to his credit, he focuses on topics such as the long-term outcomes of medicated stents, multivessel coronary artery disease, drug-coated balloons, and bioresorbable soluble scaffolds.
As a member of prestigious professional societies including the Cardio logical Society of India, the European Society of Cardiology, and the American Society of Cardiac Angiography and Interventions, Dr. Merchant is recognized by his peers. He has been honored with several awards and accolades from prestigious medical associations, government agencies, and social organizations.
Beyond his clinical and research endeavors, Dr. Merchant is dedicated to teaching and has delivered lectures at national and international conferences. He is renowned as an academician and extends his knowledge through online webinars, recorded Continuing Medical Education (CME) courses, and certified hands-on courses in cardiology for medical institutions worldwide.
Dr. Merchant is a founder member and senior consultant at Lilavati Hospital in Mumbai. His instrumental role in establishing innovative protocols for Chest Pain, Cardio-diabetic, and Heart Failure Clinics in India exemplifies his commitment to advancing patient care. Recognized as one of the world's leading doctors in 143 countries by the Cleveland Clinic e-health Research USA and Doyens of Medicine, Dr. Shahid A. Merchant's unwavering dedication to his patients' well-being continues to make a significant impact in the field of interventional cardiology.
Speciality :
Interventional : Cardiologist
Degrees :
DM(Cardiology), MD (MED), DNB (Cardiology), FSCAI (USA)
Expertise :

Angiography, FFR, IVUS, OCT.
Complex Coronary Angioplasty include left main bifurcation, CTO, multivessel disease, Cardiogenic shock.
Valvuloplasty& TAVI
Carotid, Renal stenting, Critical limb ischemia interventions.
Bioresorbable scaffold implant.
Advance heart failure, mechanical circulatory support, Impella, ECMO, LVAD & Heart transplant program.