Introduction
When it comes to matters of the heart, choosing the right specialist is crucial for your well-being and peace of mind. In the bustling city of Mumbai, Dr. Shahid Merchant stands out as a leading interventional cardiologist and heart failure expert. With his exceptional expertise, compassionate approach, and commitment to patient care, Dr. Merchant has earned a well-deserved reputation as one of the best cardiologists in Mumbai. In this blog, we will explore why choosing Dr. Shahid Merchant as your heart failure expert is not only beneficial but also provides the highest level of care and support
Expertise as a Mumbai Heart Specialist Doctor:
As a senior interventional cardiologist, Dr. Shahid Merchant possesses extensive experience in managing a wide range of cardiovascular conditions. His specialization in heart failure has made him a trusted name among patients seeking expert cardiac care in Mumbai. Dr. Merchant's deep understanding of heart failure allows him to deliver comprehensive treatment strategies, including lifestyle modifications, medication management, and advanced procedures, to improve patients' quality of life.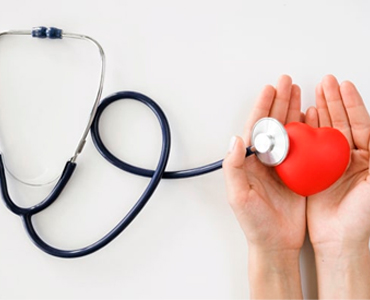 Affordable Angioplasty Procedures:
Angioplasty, a minimally invasive procedure to treat blocked or narrowed arteries, is one of Dr. Shahid Merchant's areas of expertise. Apart from being a renowned heart failure expert, he is also recognized as an exceptional angioplasty specialist. Understanding the financial concerns associated with cardiac procedures, Dr. Merchant strives to provide affordable options without compromising on quality. Whether it's the angioplasty procedure cost or other related expenses, Dr. Merchant ensures transparency and works with patients to find suitable payment plans
Collaboration with Leading Hospitals:
Dr. Shahid Merchant has established strong affiliations with some of Mumbai's best hospitals, including Lilavati Hospital and MGM healthcare in chennai. This collaboration enables him to offer comprehensive cardiac care services within world-class facilities. With his expertise and the support of these renowned hospitals, patients benefit from a seamless continuum of care, advanced technology, and a multidisciplinary team approach to managing their cardiac conditions.
Recognition as a Top Cardiologist in Mumbai:
The medical community and patients alike recognize Dr. Shahid Merchant as one of Mumbai's top cardiologists.He has been appointed by the Cleveland Clinic in the USA as one of the top 50 cardiologists across the globe. His unwavering commitment to delivering exceptional patient care, coupled with his impressive credentials, has earned him this well-deserved reputation. Dr. Merchant's dedication to ongoing research, his participation in international conferences, and his pursuit of innovative treatment options further enhance his expertise and keep him at the forefront of advancements in cardiology
Conclusion:
Choosing Dr. Shahid Merchant as your heart failure expert in Mumbai is a decision that can positively impact your cardiac health and overall well-being. As a top cardiologist and heart specialist doctor, Dr. Merchant offers comprehensive care, advanced treatment options, and personalized attention to each patient. Whether you require evaluation and treatment for chest pain, heart failure management, or angioplasty procedures, Dr. Shahid Merchant's expertise and commitment to providing affordable, high-quality care make him an ideal choice for patients seeking exceptional cardiac care in Mumbai.