Introduction
When it comes to matters of the heart, you need an expert who combines skill, experience, and compassion. Look no further than Dr. Shahid Merchant, a renowned senior interventional cardiologist based in Mumbai. With a strong presence in the city, Dr. Merchant operates from three clinics, including one at Bandra Clinic on Linking Road and another at Bandra Linking Road, specializing in cardiac rehabilitation. His exceptional expertise in heart failure has led him to establish the Heart Failure Foundation India, aimed at providing comprehensive care and support for patients. Let's delve into the exceptional work of Dr. Shahid Merchant and explore why he is considered one of the top cardiologists in Mumbai.
Bandra Clinic at Linking Road:
Conveniently located at 401/402, Esperanza, Start of Linking Road, next to the Titan Showroom and opposite Persian Darbar, Dr. Merchant's Bandra Clinic is a sought-after destination for individuals seeking expert cardiac care. Equipped with state-of-the-art facilities, the clinic offers a range of diagnostic services, consultations, and personalized treatment plans to address various heart conditions.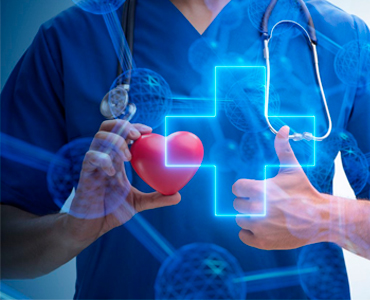 Cardiac Rehab Center at Bandra Linking Road:
Situated at 101, Valentine Rest, next to Mehboob Studio, Hill Road, Bandra West, Dr. Merchant's cardiac rehab center is dedicated to helping patients recover and regain their strength following heart-related procedures or conditions. The center provides comprehensive rehabilitation programs, including supervised exercise, dietary guidance, and psychological support, to aid patients in achieving optimal heart health and a higher quality of life.
Heart Failure Foundation India at Worli:
Driven by his passion for combating heart failure, Dr. Shahid Merchant founded the Heart Failure Foundation India, located at 102, 106, 107, Shiv Smriti Chambers, 49-A, Dr. Annie Besant Road, opposite Nature's Basket in Worli. The foundation aims to raise awareness about heart failure, provide advanced treatment options, and support patients and their families throughout their journey. With Dr. Merchant at the helm, the foundation has become a beacon of hope for those affected by heart failure.
Expertise in Heart Failure:
Heart failure is a complex condition that requires specialized care. Dr. Shahid Merchant's extensive experience and expertise in managing heart failure have made him a trusted name in the field. He employs the latest diagnostic techniques and treatment modalities to provide individualized care to patients, ensuring the best possible outcomes. Dr. Merchant's dedication to research and innovation has earned him recognition as a leading expert in heart failure management.
Exceptional Cardiac Care and Angioplasty Procedures:
Dr. Shahid Merchant is renowned for his exceptional skills in performing angioplasty procedures, a minimally invasive technique used to treat blocked or narrowed arteries. He stays at the forefront of medical advancements and employs cutting-edge technologies, such as soluble stents, to deliver the best outcomes for his patients. Dr. Merchant's commitment to precision, safety, and patient well-being sets him apart as one of the best heart and angioplasty doctors in Mumbai.
Affordable and Accessible Care:
Dr. Merchant firmly believes that quality cardiac care should be accessible to all. Keeping this principle in mind, he strives to provide affordable treatment options without compromising on the quality of care. He ensures transparency in treatment costs and offers personalized payment plans to ease the financial burden on patients.
Conclusion:
For those seeking top-notch cardiac care in Mumbai, Dr. Shahid Merchant is the go-to expert. With his expertise in heart failure, proficiency in angioplasty procedures, and dedication to patient well-being, Dr. Merchant has rightfully earned his reputation as one of the best cardiologists in the city. Whether you require consultation, diagnostic services, or specialized treatment, Dr. Shahid Merchant and his team of skilled professionals are committed to providing comprehensive and compassionate care at their clinics in Bandra and Worli. Trust your heart to Dr. Merchant and experience the highest quality of cardiac care available in Mumbai.